Note: Workspace settings are only available for GiANT OS account owners and individuals they have designated as admins. A general user will not have access to these settings.
If you are a GiANT Guide who is wanting to adjust this setting on behalf of one of your clients, you will need to access their client workspace first. Click here to learn how.

To add members to your account (or workspace):
1. Login to your giantos.com account
2. Navigate to the bottom left side panel and select "Invite Members"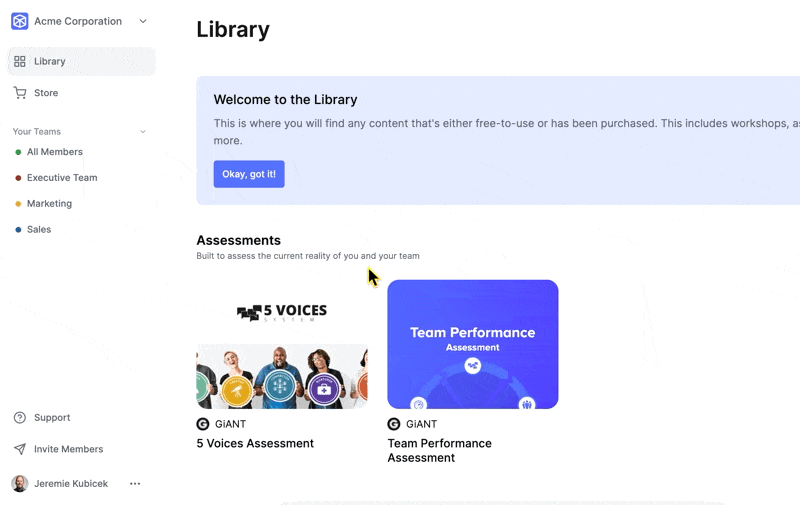 3. Then select "invite members" on the right side of the page


4. Add as many members as you would like by selecting the +Add email feature, or if you have a large number of members to add, you can select the "Upload .csv file" feature.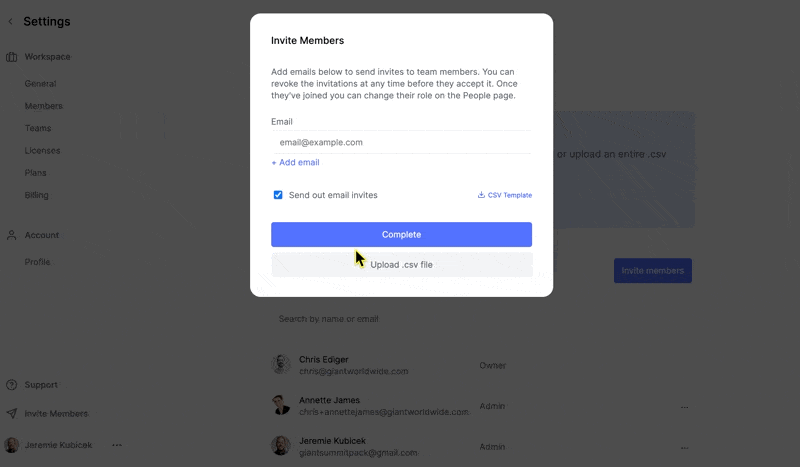 5. Once added, you will see a list of those members under "Manage Members". If any members already had an account on giaintos.com, they will receive an invitation via email to accept your offer join your account. They will not be added to your account until they receive the invitation. You will notice next to their name it will say "Pending" until they accept the invitation.